At 14:30 on June 9, 2021, College of Marine Science and Engineering invited Mr. Yang Ming to give the class of 2018 Haike students a lecture on situation and policy with the theme of the century-old struggle of the Communist Party of China for the realization of China's modernization in 2C101.
First of all, Yang Ming began with the question Dare to ask where is the road, combined with the historical events such as learning from the east and spreading to the west, reform reform, 1911 Revolution and so on, outlined China's difficult exploration of the road in modern times, and pointed out that institutional reform was the fundamental way. Then, Yang elaborated on the contents of the Third Plenary Session of the 11th Central Committee of the Communist Party of China, explaining that not to follow the old road, not to take the road of planned economy, closed door, firmly take economic construction as the center, and vigorously promote reform and opening up. In addition, the teacher explained the significant changes brought about by China's reform and opening up from three aspects: economic strength, comprehensive national strength and international status, emphasizing that the path of socialism with Chinese characteristics is the only way to realize China's socialist modernization, and also the only way to create a better life for the people. Finally, Mr. Yang introduced the new road with Chinese characteristics, that is, the path of socialism with Chinese characteristics. The future development of China is closely related to the students.

I hope the students of haike will continue to advance and strive, and draw a bright future and achieve a brilliant China!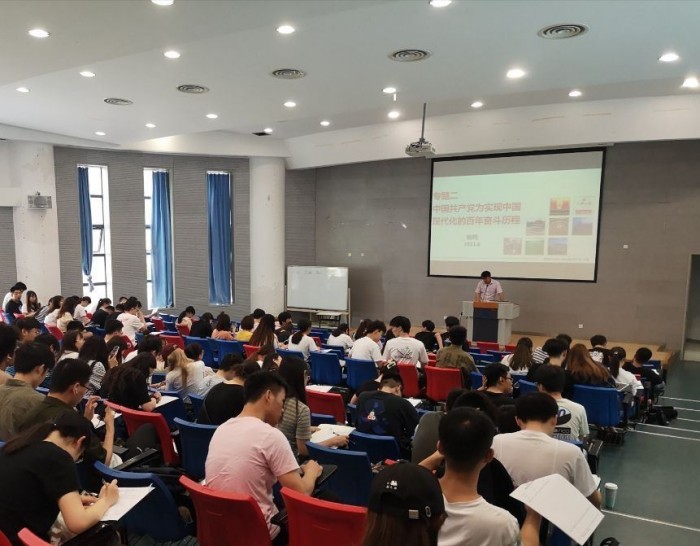 Fig. 1 Classroom scene